Make communication quick, clear, and convenient with a new state-of-the-art Intercom System professionally installed by Megasystems Security. There are many practical benefits to installing an intercom system, which include streamlined communication and added security. An intercom system for your business (or home) offers a variety of options and features that will enable you and your staff to work safely and more efficiently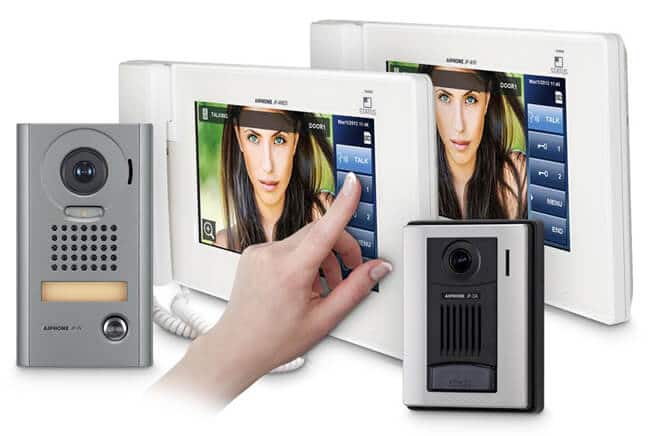 Custom Intercom Systems For Businesses
Intercom systems make communication fast, easy, and improve workplace efficiency; they are also an effective solution to boost office security. At Megasystems, we use only top-rated intercom solutions for our clients.


Features of Commercial Intercom Systems Include

Enhanced security and access control with audio and video capabilities to monitor your entry points, allowing only authorized personal into your facilities.
Communicate with all, or some, members of your staff quickly, with just a press of a button.
Fast response times when working on important projects.
Protected intercom systems retain client confidentiality and to avoid breach in privacy.
Monitoring a specific office or area from any location in the building.
Wired and wireless system availability adds versatility.
Megasystems Can Help

We skillfully design custom intercom systems for all types of businesses, providing flexible packages to suit your needs and your budget. Contact us today for a free consultation!